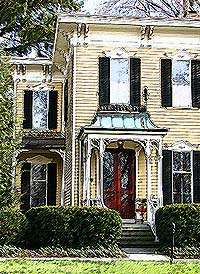 Title Historian abstractors/searchers will have your current owner search, document retrieval or criminal history check returned to you just after the close of business the day following receipt. Complicated multi-document/year searches receive the time and attention they need to assure accuracy and shortened turnaround.
Speed - Routine orders received are completed within 24 hours and returned COB the day following receipt.

Experience - Over 25 years tackling your toughest title problems. Often on the spot curative - we will find the missing death certificate or divorce judgment and scale out the most intricate metes and bounds description.

Response - Each report submitted contains the searcher's cell phone and e-mail address. Dial direct, don't let a middle man or broker filter away your time and money.

Availability - There will always be an experienced searcher available. No interruptions for vacations or sickness!

Savings - Our rates are low because we do a lot of current owner/retrieval orders. We gain the benefit of volume and you reap the $$$ savings.
Light on the Hill Inc., dba Titlehistorian.com is fully covered by Errors and Omissions Insurance. A certificate will be provided once a client relationship has been established